Jacky Pan, Teaching Assistant (Chinese)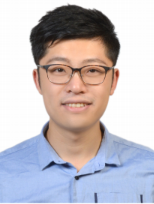 Where did you grow up/study?
I grew up in the capital city of China, Beijing.
Can you tell us more about your role at CAIS.
My role in CAIS will be the Teacher Assistant of many of your Chinese teachers.
What drew you to teaching?
Thanks to my first student, Miss Kim, I fell in love with teaching. I have worked in the hospitality industry for over 10 years. My greatest job satisfaction was to serve and to see how satisfied our guests are with our service.
For the past 3 years, as I was given more opportunity to train, manage and supervise subordinates, I started to develop a good passion for staff training. It was very fulfilling to see my subordinates grow and improve. Most importantly, the relationship and trust cultivated during training and mentoring inspires me to reflect on career direction.
Therefore, I started to pray for a second career that allows me to cultivate and nurture those around me. Thank God for opening the doors of teaching for me this year.
Can you name one most common thing that most non-Chinese speaking students didn't know about the Chinese language?
Tonal Chinese can be understood without tones
Although Mandarin's five tones are important, don't worry you mess up the tones. Because Chinese words generally come in character pairs, the combination and the context will usually save you the embarrassment. Either wǒ qù Shànghǎi or wǒ qù shānɡhài will be received as "I am going to Shanghai" instead of "I will hurt someone"