Tessa Brown, English Language Arts Teacher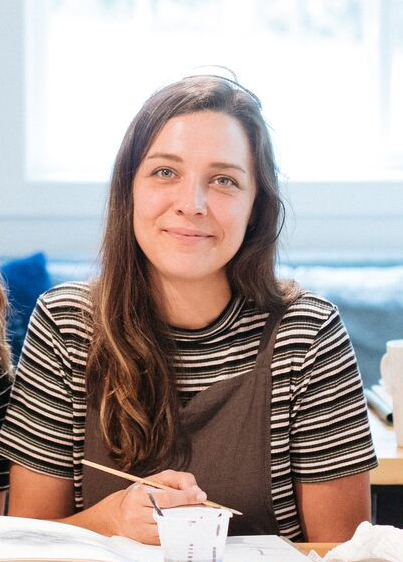 Where did you grow up/study?
I grew up in Cape Town, South Africa, and attended the University of Cape Town.
Can you tell us more about your role at CAIS.
I will be teaching English at the High School, and possibly a mixture of Social Studies and a few other subjects. I am very excited to be back in school, being able to invest into the lives of young people.
How did you wind up here?
At the beginning of the year, I decided to look for English teaching positions overseas. I had previously been teaching Mathematics in South Africa, and took a sabbatical for a year. During this time of reflection, I decided that I would still love to become an English teacher – a dream I have had since high school. I heard about CAIS from a friend, who knew another South African staff member of the school, and I was intrigued. After meeting with Richard Vanderpyl during his recruitment visit to South Africa a few months ago, I instantly felt drawn to the sense of fellowship that he described within the school community. It didn't take me very long to decide to apply!
What was first impression of CAIS?
A vibrant, diverse community of teachers and learners, enriching one another's lives in the educational space through faith, friendship and fun.
Biggest challenge and rewarding moment working in education?
My biggest challenge and rewarding moment are really two sides of the same coin. I found that working with individual learners who were struggling, due to gaps in core knowledge, was the most challenging part of teaching because it required me to work with them using alternative strategies, encouragement, and pacing. However, seeing the fruit of the effort made with these learners, in their improved self-confidence as well as results, made it extremely rewarding.
How has your previous experience prepared you for the role at CAIS? Any new ideas on teaching and learning that you would like to experiment with CAIS?
The school that I previously worked at has a high academic standard and dynamic extra-curricular life. In having been fully involved, I have developed a strong work ethic, and an appreciation for excellence and creativity in my teaching methods. I am not sure if the ideas I have are new for CAIS, but a new idea for me would be the 'flipped classroom' method of teaching. I would also love to experiment more with video and technology in the classroom.
What kind of student were you?
I was a very hardworking student, and enjoyed the structure and high-calibre education my school provided. I also loved the cultural side of school life. I was part of the touch rugby team, and I led a marimba band.
What do you miss most about South Africa when you are overseas?
I definitely miss Cape Town's beloved Table Mountain, our multifaceted nation of people, and braais (South African barbeque).