Meet the Next Generation of Civil Engineering
With people coming from different backgrounds, CAIS provides a hub of diversity and by the time we leave, we are well-equipped for different paths that we undertake: Tobias Ng
Tobias Ng was among the first graduating class of CAIS at the Butterfly Valley campus. He is also one of the many students who has described CAIS "simply a family in which we grow closer to each other in the community".
The CAIS alum has decided to pursue a career in engineering – an area inspired by the Physics course he completed at CAIS where he had developed deep interest in.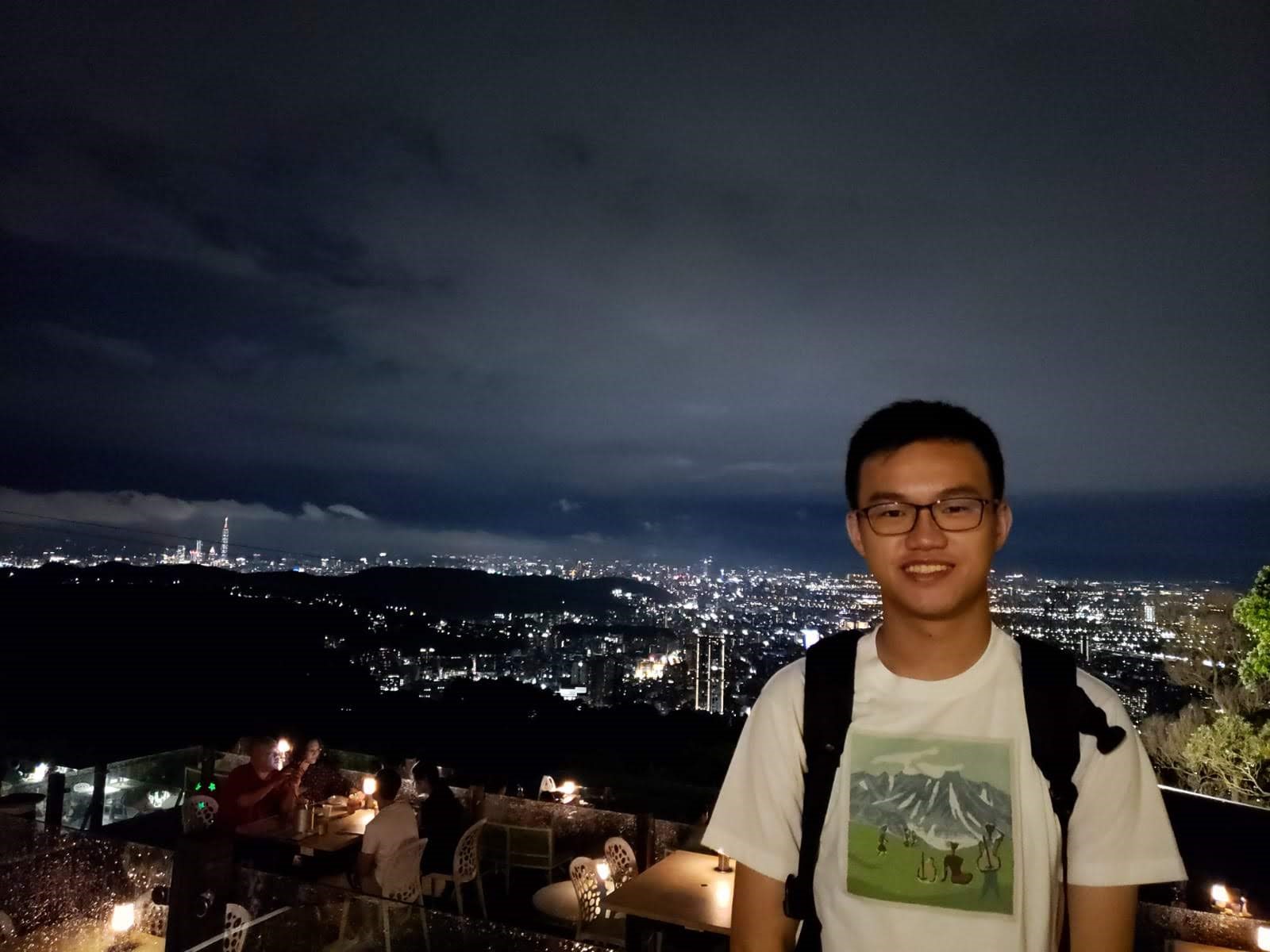 How long have you studied in CAIS?
I started my journey at CAIS back in 2012 when I entered as a student in Grade 7. I have then continued my high school journey at CAIS for 6 years. I was then a part of the first graduating class of the Butterfly Valley campus in 2018.
What made you or your family decide to choose CAIS over other schools in Hong Kong?
My family decided to choose CAIS as it is a Christian international school in the Kowloon area, as well as they run the Alberta curriculum which attracted my parents who were planning to send me to Canada for university. Although now I am studying in the UK, the Alberta curriculum along with the AP exams surely helped me to adapt to the rigorous program that I chose. The years at CAIS also fostered my spiritual growth which I was able to develop my faith in God. I believe my parents are proud of what I achieved at CAIS and that I was able to explore my spiritual journey with the environment that CAIS provided me with.
What was your first impression? What surprised you most?
My first impression of the school was made when I started attending CAIS back in 2012. As I missed the registration day the year I entered CAIS, I had a lot of things to catch up on the first week of school. My first impression was that every staff and student that I met were really helpful and it sure gave me comfort on my first day. I guess the same thing surprised me the most because I thought I would be lost since I did not get the opportunity to meet my new peers, yet I was able to quickly settle into the new environment and build lifelong friendships with my classmates and teachers.
Describe CAIS in three words.
Family: Despite the rapid growth of the school size in recent years, CAIS is simply a family in which we grow closer to each other in the community and most importantly, grow in love for God.
Loving: This extends from how CAIS is a family. The staff and students are the best representing figures of how loving the community is.
Diversified: With people coming from different backgrounds, CAIS provides a hub of diversity and by the time we leave, we are well-equipped for different paths that we undertake.
Your favourite cozy corner at CAIS?
Personally, I can't think of my favourite cozy corner, but I guess Atrium 3 was the place where I hung out a lot with my friends during lunch, free blocks and even after school. It was a place full of liveliness and emotions, which would be a great snapshot of our daily lives at school. The other good place that I would pick is the classrooms which we could chat with our teachers and enjoy some time off from the academic side of things at school.
Which extracurriculars were you involved in?
I was actively involved in the Social Justice Club (SJC) and High School Mentorship Program for my extracurricular activities. I joined SJC back in Grade 10 as a member at large in one of the branches which served children from a local school in the Kowloon City area by immersing them into an English-speaking environment through arts and crafts. Along with my friends, we then decided to take the initiative in the following year to serve as leaders of SJC. One of my friends and I co-led a group of student volunteers to deliver the buddy reading program to a community centre for ethnic minorities in Kowloon City and schools across Hong Kong. We also had our annual intergenerational service projects which connected different generations of the community through the medium of performing arts. It was rewarding and enjoyable throughout the terms of serving and it became one of the things I missed the most after graduating from CAIS. On the other hand, I was a part of the High School Mentorship Program which mainly focused in integrating new high school students into the environment. It helped me to build confidence in providing a helping hand within the school community.
What was your favourite subject and why?
It is hard to choose a favourite subject, but I really enjoyed the science courses, which can explain why I am currently pursuing a degree in Civil Engineering. If I must choose one subject out of the many that I took, it will have to be Physics. The curriculum of physics did not cover all the fancy topics, but it gave us a basic understanding of how things interact physically from a macro scale to a micro scale, from forces to quantum physics. The teacher, Mr. Campbell, gave us amazing lessons and he certainly sparked the interest in me to further undertake an engineering course in solving practical problems.
Your most memorable CAIS experience?
My most memorable CAIS experience definitely goes to my senior year at the new campus. The people (friends and teachers) made my senior year unforgettable as we moved from the former Kowloon City campus to the brand-new Butterfly Valley campus. It was a year of adaptation and improvisation where my peers made the year much better than bearable. Despite the complaints that our graduating class had, there were many good memories made, such as our last gospel camp, senior trip, universal free blocks and frantically studying while submitting university applications. It was a stressful year but definitely a special year filled with ups and downs.
What's next for you?
I am currently a student from the University of Bath, UK, and will be graduating in 2023 with a degree in Civil and Architectural Engineering. For my short-term plan, I will be taking a year out in the industry for the coming academic year and complete a work placement at an engineering firm in the UK. However, I am not sure where God will bring me in a few years' time after graduating, so I will be simply looking forward to what He has in store for me.