Meet the next generation of innovators
My motivation comes from my innate curiosity in desiring to know more about the intricacies of our world: Marko Choi
Marko Choi was one of our 2020 graduates. He was also awarded the Governor General's Academic Medal – a prestigious award that is given to the student graduating with the highest grade point average from a Canadian high school.
Marko completed 9 Advanced Placement (AP) subjects in 2 years, in which 6 subjects scored 5 – Extremely well qualified, the equivalent of College Course Grade A+ or A.
In addition to his outstanding AP results, Marko's school performance has been exceptionally well despite the tough times this year. He achieved A+ respectively in 8 subjects.
With a plan to "become one of the frontier members of society in the innovation industries",  Marko will continue his study at the University of Toronto, pursuing a degree in computer science.
We sat down with the innovation enthusiast to talk about the story of his upbringing, his Christian faith and the CAIS experience.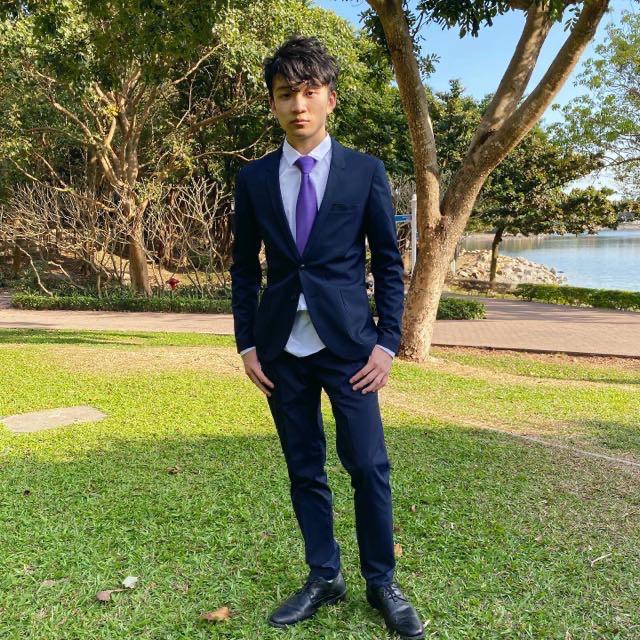 How long were you in CAIS?
From Grade 8 till graduating in Grade 12.
What was your first impression at CAIS? What surprised you most?
My first arrival at CAIS was received by fluctuating waves of excitement and stillness. The culture shock and differences from local schools can definitely be felt just by conversing with any student – everyone manifests their own uniqueness. There was also a barrier in terms of semantics in what I am used to receiving volleys of bantering in Cantonese, and speaking in English just felt off sometimes with its formality.
I was most surprised by the amount of time some of my friends had spent conversing with me and forming friendships that I never had in other schools  To realize the most in my last year – the year that I'm graduating – that a lot of my teachers do care about me despite my reluctance to share my personal thoughts with them was really touching for me. The implications and unearthed meanings among the decorated sentences and semantics really shaped me as a person with a firm foundation.
Can you tell us more about your family background?
My parents never made any extreme expectations towards my studies. Both are your generic citizens of this small yet cozy metropolis, working with all they have to offer and wishing that I would one day aid the family in return. They never attended super rigorous institutions and performed astoundingly in school; hence they were content if I was just able to pass in all my subjects.
When I was in primary school, my academics were mediocre and I never paid much attention to it, yet my parents remained supportive of me pursuing my interests. It was through self-motivation that I realized the importance of being held accountable for my own studies; through hard work and experimenting tons of method for revising, I was finally able to be fully self-independent in my studies, allowing my parents to be at ease regarding my attitude towards schoolwork.
Your most memorable CAIS experience?
My episodic memory can exactly remember the first moment I came into the school and chronologically list every minute detail out till graduation. Discovery Days could arguably be one of the best moments where I was able to travel around with my friends to savor the distinguished and refined culture that cannot be comprehended in Hong Kong. Those trips were definitely a moment of intense bonding with my classmates outside of a classroom setting and allowed me to change up the pace from having stern serious classes to having light-hearted cheerful sessions of entertainment and pure enjoyment with various amenities.
What's next for you after CAIS?
Fully devoting my time into what I truly love to learn – computer science! I plan to become one of the frontier members of society in the innovation industries; I am intrigued by the possibilities of how technology and science have changed our lives and wish that I can utilize such tools to continue to shape the future. Even though it is a subject looked down upon in Hong Kong, the potential and appeal of it is vastly greater overseas. Hence I'll be going to University of Toronto to study Computer Science. Specifically, I'll be specializing in Computer Science with a dual minor in Statistics and in Business, Science and Entrepreneurship. 
As for my future, I really wish to construct fascinating technologies that I have been really wishing for and revolutionize the way of life that dictates our current generation.
As a computer scientist, I would be able to solve countless issues ranging from local to global. Our informational era has proven to be exponentially raising the bar of quality of life internationally, and I wish to be a small part that would drive this world further. I would like to see how a futuristic globe would look like based on the kind of contributions made to society.
Biggest challenges you faced at CAIS and how did you overcome them?
Fitting in this small-knitted community often made me felt displaced due to the pre-existing bonds and friendships between the people in CAIS. At times I felt like no one really understood me as a person and I struggled to find my identity within the community, seeing how everything is neatly pieced together with no room for accommodation. However, overtime when more students of our grade left, I was able to befriend with more people as they had to find new groups / cliques – I simply left it to nature while I redirected my focus into my studies first and developed my friendships later on as a by-product, in order to divert the predicament. It really paid off by focusing on my studies and I have developed an unforeseen magnitude of interest in the process of learning and knowing more things.
Do you have anyone from whom you have learned a lot at CAIS?
Mr. Nadar has helped me a lot over the three most crucial high school years in grade 10-12. Academically speaking, he provided me with astounding holistic teaching for various academic subjects (from Business, Marketing, Economics and Psychology to Religious Studies and World History). I'm always amazed by the amount of time he has for himself and the amount of work he puts into the conglomerate of classes that he has to teach. Even outside of classroom Mr. Nadar has given me learning opportunities through the Yearbook team and also by starting a tradition for me to start a carnival booth annually. He instigated a pushing force that dragged me out of my comfort zone and provided me with a lot of insightful lessons that was balanced by his cheerful nature. Mr. Nadar also always left hints for me to solve his enigmas that was about the nature of life, people and a lot more – he never spoon-fed me with information dictating what actions I should venture forth with. On top of that, the degree of involvement he has within the school community is what I genuinely respect the most, and for that I really owe my enlightenment for him as a life-long teacher.
Your favourite cosy corner at CAIS?
Mr Nadar's room! (Before the library was renovated into the best cozy hub there is, unfortunately I won't have the chance to be using it anymore)
What inspired you to attempt so many AP's during your grade 11 level?
My motivation came from my innate curiosity in desiring to know more about the intricacies of our world. The APs I had completed include AP Psychology, AP World History, AP Chinese and AP Microeconomics. I took AP psychology wanting to know why people act a certain way they interact, AP microeconomics because I've always had an entrepreneurial mindset and AP world history due to how many video games have roots in genuine historical events.
I second that learning really does feel less of a mundane and mandatory task when you align them with your interests. Moreover, such courses can challenge your ability to be overwhelmed. 
How much of your achievement can be credited as motivations from your family?
Given invaluable opportunities to study in an international school, I was motivated to in a way recompense the investments my family has made on me in studying in this school; this was definitely the pushing factor for me to set ever-increasing aims in order to be extensively educated.
However, my personal motivation to strive for higher levels of understanding and innate curiosity has driven me to endeavor in achieving the bars I have set for myself. It has been the pulling factor for me to strive as an individual, to better myself, and to contribute to the society in the future.
What would be your response to the opportunities provided by CAIS pertaining to your performance as well as schooling?
I'm thankful for the opportunity of being educated by such wonderful teachers, for the time that they take to nurture our character as well as intellect. There are some wonderful teachers who are filled with experiences and flavors in their lives, navigating us students into a boundless realm.
Could you share some of your learning skills or strategies?
Some learn by listening in class, while others learn by practically applying their studies and familiarize themselves with the content. I particularly admire the method of making outlines and notes for myself in order to have a thorough understanding of certain topics. Organizing your time and giving priority to certain subjects are crucial factors that are not novel to many, yet few are able to adhere to such a routine.
List some books apart from the regular textbook that facilitated in shaping your thoughts.
AR (Accelerated Reading) may seem a bore to many due to the amount of non-applicable fiction books that get us more points, however, once I started my first non-fiction book, I have presided to the preferences of reading these self-empowering books.
The Power of Habit by Charles Duhigg explicates a thorough psychological mind map on the formation of habits. Habits are potent yet often forsaken and unestablished; if good habits are consciously maintained, it manifests through quotidian interactions with your surroundings and ultimately cultivates your personality.
How much of the school culture inspired you to achieve these goals?
The gradual construction of a learning environment within my grade level, where I'm able to study with my peers as well as encouragement of teachers enabled me to achieve my aim of learning as an interest rather than only to satisfy myself with high grades.
Rudimentarily, I wish to serve the society and apply what I've learnt into actual real-life predicaments. The process must be done with diligence and integrity.
How do you see the relationship between character growth and academic achievement?
If academic achievement is the stone-cold rationale behind every phenomenon, then character growth revealing the compassionate nature within humanity. Character growth and academic achievements are two sides of the same coin; people often seek to strengthen one and forget about the other. While having great academic achievements may prove profitable to a person's short-term success in schooling, character growth appeals to long-term understanding of self and to tackle the countless people interacted throughout communities we may pass through.
How much of the Christian faith interacted with your development of academic and character virtues?
Having experienced life of being away from God, where I stumbled upon video games and seeking my own personal enjoyment through such medium. Instead of being close to God, my life went downhill and I developed an indifferent attitude towards following through my studies.
Throughout my early years I realized that God does provide His help when you seek for His kingdom first. I used to stay at home all day right after school and start gaming until midnight, wake up again then play again – this kind of lifestyle sure was exhilarating and brought me with various groups of irreplaceable online friends – continuing this hedonistic lifestyle.
Gratefully, it is by faith I believed that God will always sustain me and help during all sorts of predicaments. The starting premise "the fear of the Lord is the beginning of wisdom, and knowledge of the Holy One is understanding" (Prov. 9:10) is the utmost importance in the pursuit of understanding the unknown.
I have never been able to excel in my studies, no matter how hard I tried when I was in elementary school, yet by growing closer to God, it changed my entire attitude and mindset towards the process of learning; it has nurtured my character and made me understand how all things are in His providence. It is often said that Christians often walk a thorny path, but through my experience, without God, life is full of temptations and traps that may lead to a comparatively thornier path.
Apart from academics, what were some of your other involvements at school?
I served as the secretary of the student representative council (SRC). I was also a concurrent member of the social justice club, robotics team, yearbook team as well as soccer team.
What are some of your learning experiences with social media? Do you think it promotes or stifles balanced personality development?
Social media is a tool, and all tools' can either cause convenience to mankind or brew further destruction. Through my personal experience, social media can polarize your thoughts as people tend to expose themselves with subscribed ideologies. In addition, it may ultimately lead to a common phenomenon of mob mentality where individuals believe the extremities of certain groups; this results in the loss of one's unique personalities, living the way where you are influenced and coerced by your surrounding chatters. While it certainly stifles your development and may limit your worldview, diligent users exist, but they are limited to a handful of people; these users can still utilize social media as a platform to stay updated on issues surrounding the world.
Why do you think students should focus on their educational pursuits at school?
You never get to relive youth especially if you don't cherish it now.  I was not a particularly involved student few years back and I only cared about being entertained by video games and anime, but now that I realize that there is so much more beyond from such entertainment.
There are so many things I would like to do and learn, but given the short amount of time I have with just one step away from college, I really want to elucidate how important it is to burgeon your lives with activities that you enjoy without any regret.
Moreover, education isn't only bounded by the content you learn in school and in books. Experiences and opportunities surrounding individuals are also a form of unique education.
How do you plan to give back to community for all the investments made in your life?
Any acts of kindness towards anyone in the community can suffice. Simple acts such as being thoughtful of others and asking for their well-being are simple ways to strengthen the community and provide support for one another. However, with the blessings of the extensiveness of resources available to me, I wish to invent technologically advanced solutions towards solving global issues.
What do you see are some of the challenges observed among the HK youth? What do you think are some solutions?
Teenagers often fall for the trap of not thinking for themselves as independent beings that can analyze contentious situations and think critically. The youth is swayed by peer pressure, which disables them to maintain their own ideologies and cause miscommunication and conflicts amongst their own friend groups. Some may even fall into the vicious trap of discovering their own identity and are unable to tread through a cyclic of self-doubt.
Teenagers should develop a critical lens in order to be able to discern certain predicaments that they are in or talk to someone among their peers whom they trust. Although it proves to be challenging to find an adult who can completely comprehend the context of our generation, they can also always provide sound advice that may enlighten us.