Christian Alliance International School to offer the IB Diploma in Hong Kong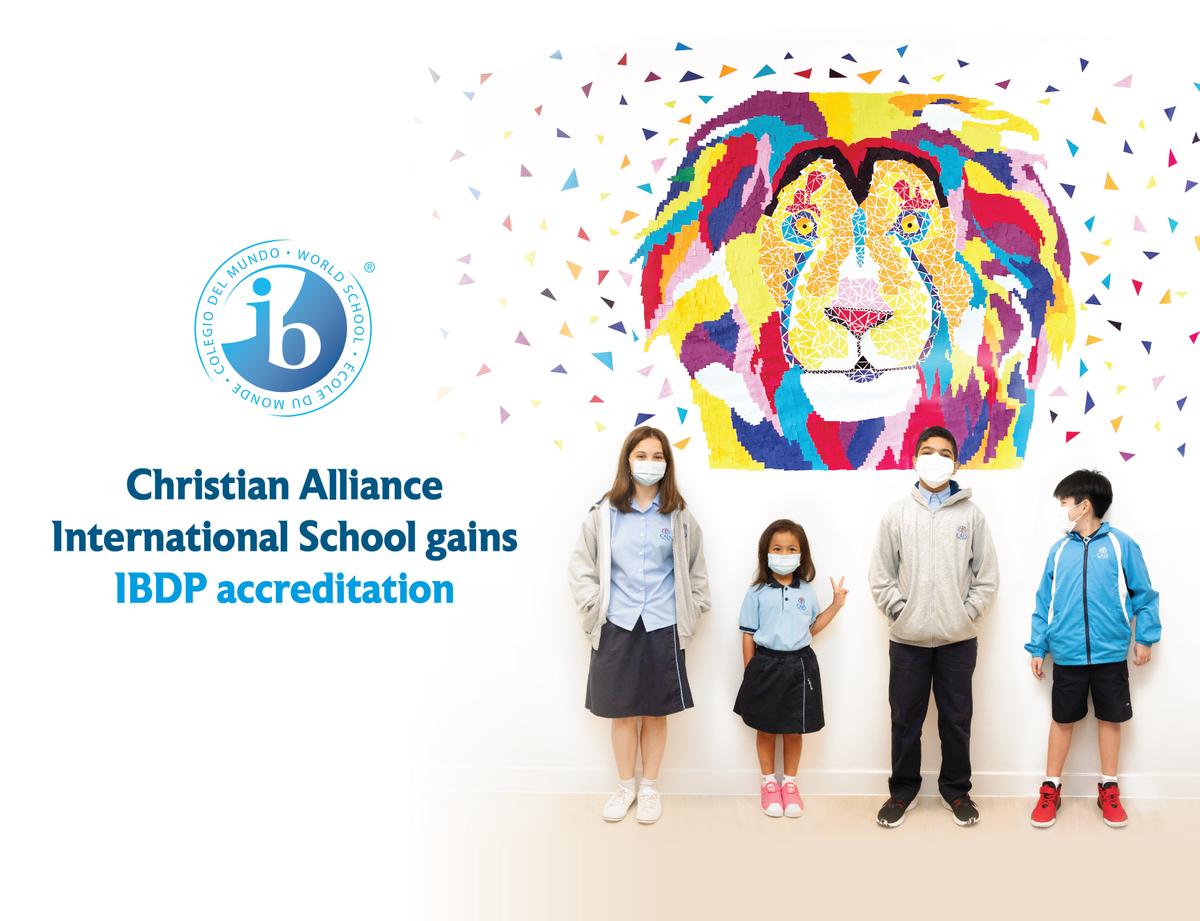 The latest accreditation highlights the distinctive edge the school offers students
Christian Alliance International School (CAIS) announced today that the school has been accredited by the International Baccalaureate Organization as an IB World School to offer the IB Diploma Programme (IBDP) in Hong Kong.
CAIS is set to offer the DP Year 1 for Grade 11 students from the academic year 2021/22 and onward and DP Year 2 for Grade 12 students from 2022/23 and onward.
CAIS will offer IB Diploma Programme (DP) to Grade 11 -12 students, in addition to its current Canadian (Alberta) curriculum and Advanced Placement (AP) courses.
The IBDP is an academically challenging two-year pre-university program for students in Grades 11 and 12. It is recognised as one of the most influential international education programs in the world and develops students intellectually, socially, emotionally and physically.
"We are thrilled that the school will offer this highly recognized diploma curriculum to our students who are aspiring leaders looking to make a positive impact globally," said Richard Vanderpyl, Head of School at CAIS.
"The IB Diploma Programme will be built on our Christian-based education and it will strengthen our work connecting students to leading universities worldwide with our emphasis on students' personal and character development."
CAIS has officially become one of the 5,200+ IB World Schools and 3000+ IB Diploma schools.
"Our uniqueness is that it is the only international school in all of Asia that offers three curricula and qualification pathways: World-renowned Alberta curriculum, International Baccalaureate Diploma Programme and Advanced Placement courses".
In line with the IB mission statement, CAIS also strives to develop inquiring, knowledgeable and caring young people who help to create a better and more peaceful world through intercultural understanding and respect.
CAIS will benefit from a variety of teaching resources and support from the IBO. This includes participation in world-wide teaching forums, and sharing information/ resources with other IB institutions around the world.