Celebrating a unique transformative educational experience
A picture is worth a thousand words.
The above is a rendering image of CAIS Phase II building.
Being able to visualize a transformation before it starts means we can foresee outcomes.
Like Phase I, CAIS Phase II continues to evolve and transform. From the street level, the visual connection between both campus buildings is strong, presenting a simple, yet impactful, outlook.
CAIS has knitted Phase II building into the existing Phase I building at Butterfly Valley, creating a flow between the two, from academic to arts, cultural, sport and beyond.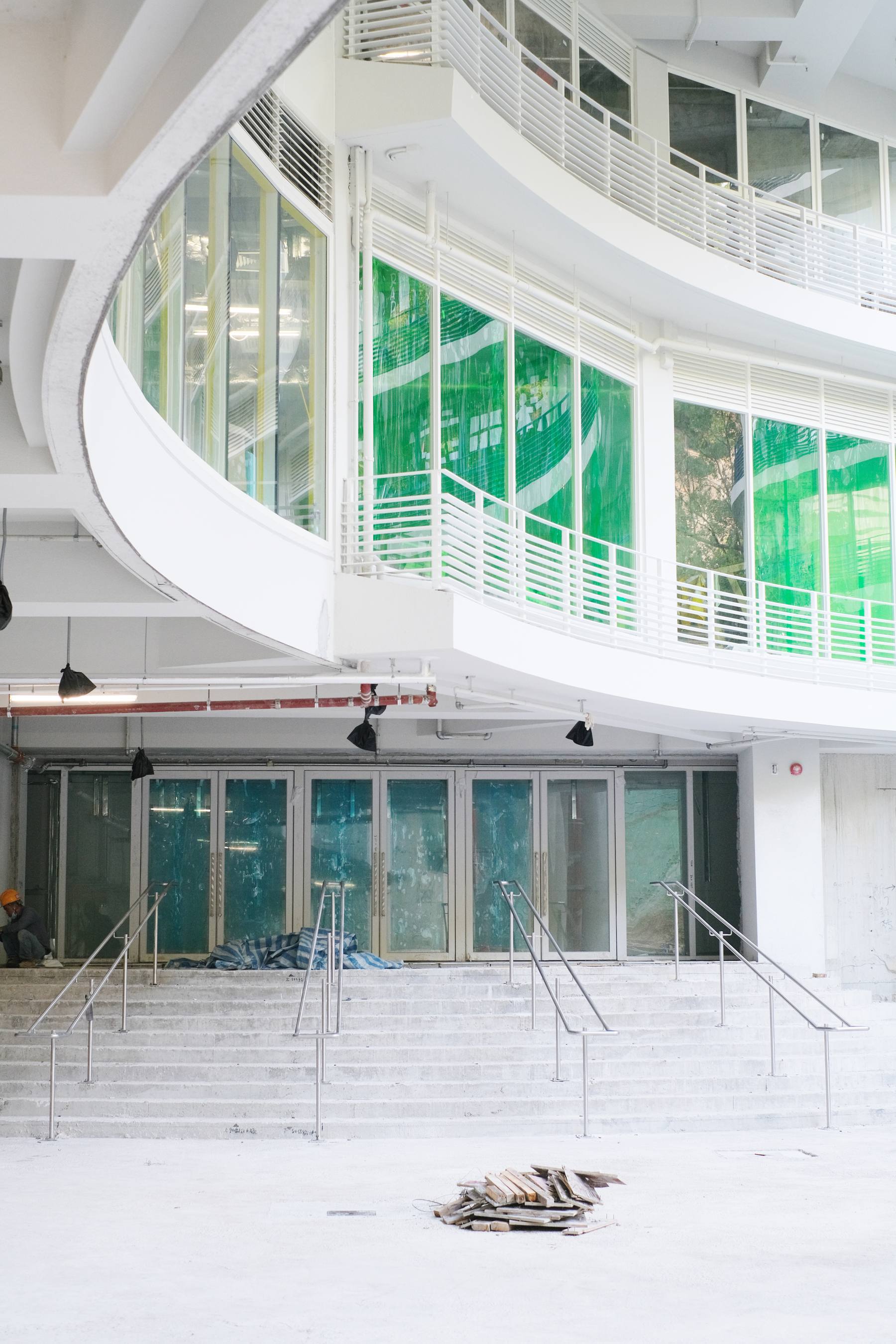 The new campus building has infused the school with new energy that incorporates not only large creative learning spaces but also thoughtful designs that speak to the school's desire for greater cultural engagement.
While Phase I supports students' academic development, Phase II will be a powerhouse of ideas to inspire creativity and motivate students to learn beyond classrooms.
From planning to logistical arrangement, laying the foundation to finishing, it has not been an easy road for CAIS to reach this extraordinary milestone which is five years in the making.
In about this time next year, CAIS Phase II will be up and running, becoming the base for cultural and sport programs.
CAIS Phase II will not only be an extension of Phase I, but a prominent and dynamic cultural and creative space providing opportunities for CAIS students and local community to be part of the transformation process.
We sat with the Client's Representative of CAIS Phase II project Mr. Ivan Man to talk about concept of Phase II, how CAIS has dedicated this space to art, performance, sport and culture, and what the future holds for CAIS.

Concept of Phase II
There are two stages towards the completion of Phase II: Phase II A as amenities building and Phase II B as indoor swimming pool.
Phase II A comprises of various learning spaces including a Performance Hall, Special Education Centre, English Language Learners Centre, indoor and outdoor sports facilities and a Music Floor.
The completion of Phase II A and II B, combined with Phase I, will offer a spacious campus of approximately 500,000 square feet, alongside a wide array of academic offerings to enhance the learning experience for the school community.
CAIS Phase II will open doors to collaborations for CAIS students, in which non-profits and NGOs will be invited to partner with us and work on a series of community engagement initiatives through art, sports and culture.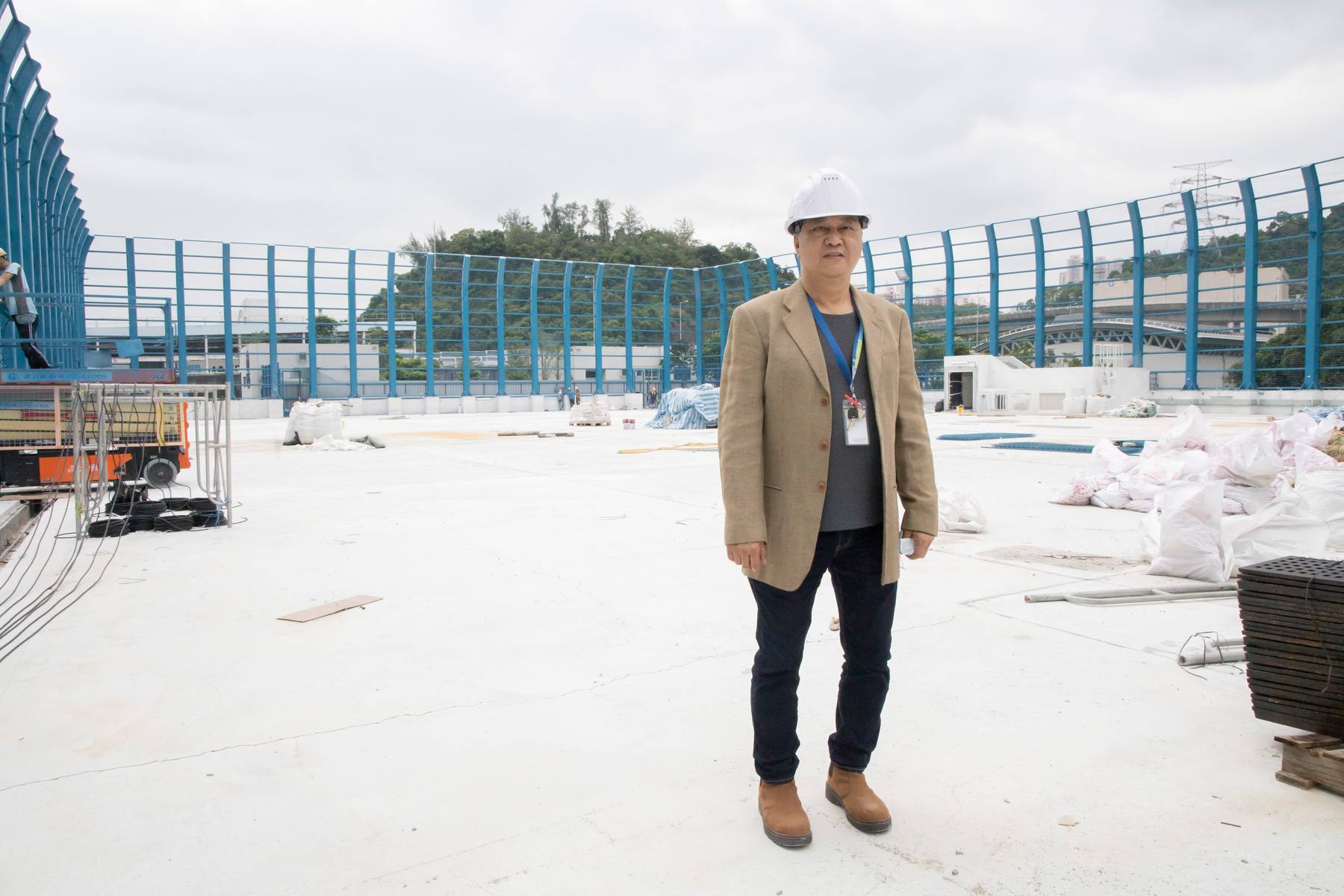 From planning to logistics arrangement, laying the foundation to finishing, it has not been an easy road for CAIS to reach this extraordinary milestone which is five years in the making.

Ivan Man
Client's Representative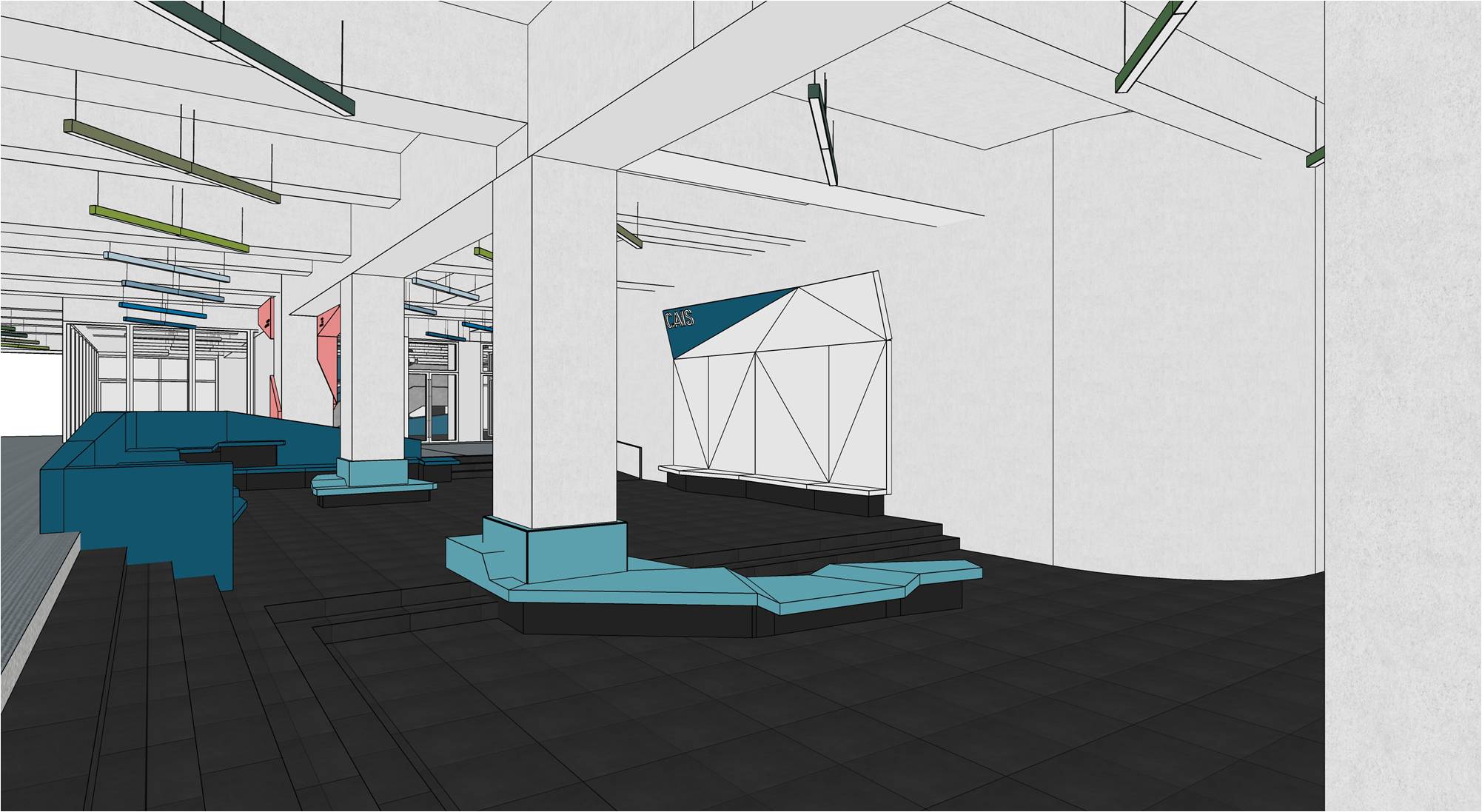 Ground Floor Multi-purpose space
In addition to the official entrance of the school, a half-covered multi-purpose space extended to a courtyard landscape and green spaces will be available for students to meet, connect and learn. It is part of the network of circulation space surrounding a café, where parents and visitors will be able to enjoy refreshments and unwind while experiencing the dynamic and vibrancy of the school.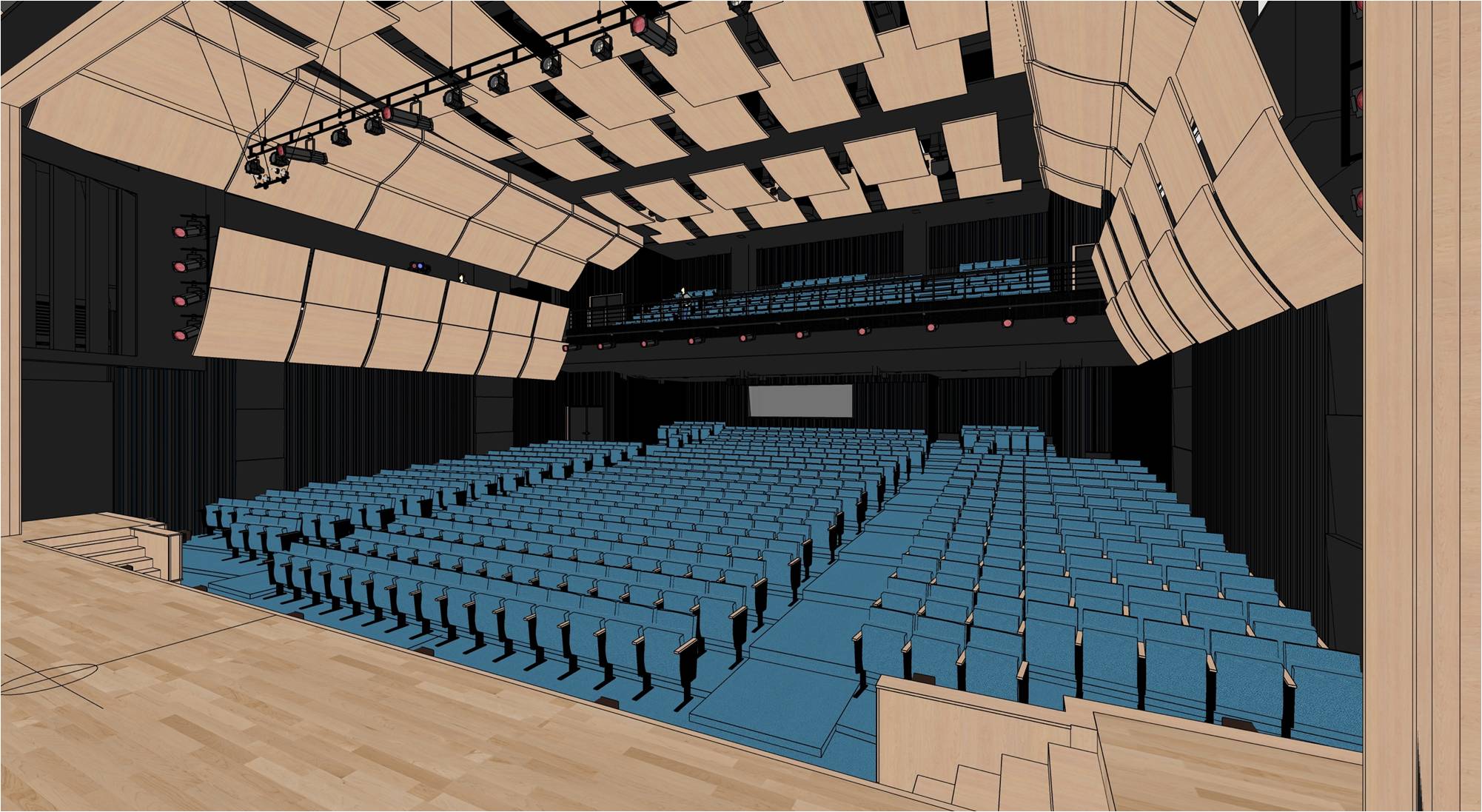 Performance Hall
A world-class venue with exceptional acoustics, the 611-seat Performance Hall will be an important venue for students to gain first-hand experience in performing arts and participate in orchestra, dance or choral!
Featuring an acoustic ceiling tile system that achieves a high level of acoustic performance. An acoustic engineer had been appointed to help us achieve the acoustic requirements which is on par with the standard at Hong Kong City Hall – equivalent to NC-25 (Noise Criteria) Curves*.
A snack bar and lounge will also be available to offer guests an opportunity to network and gather before performance and during intermission.
An audio recording booth is also available.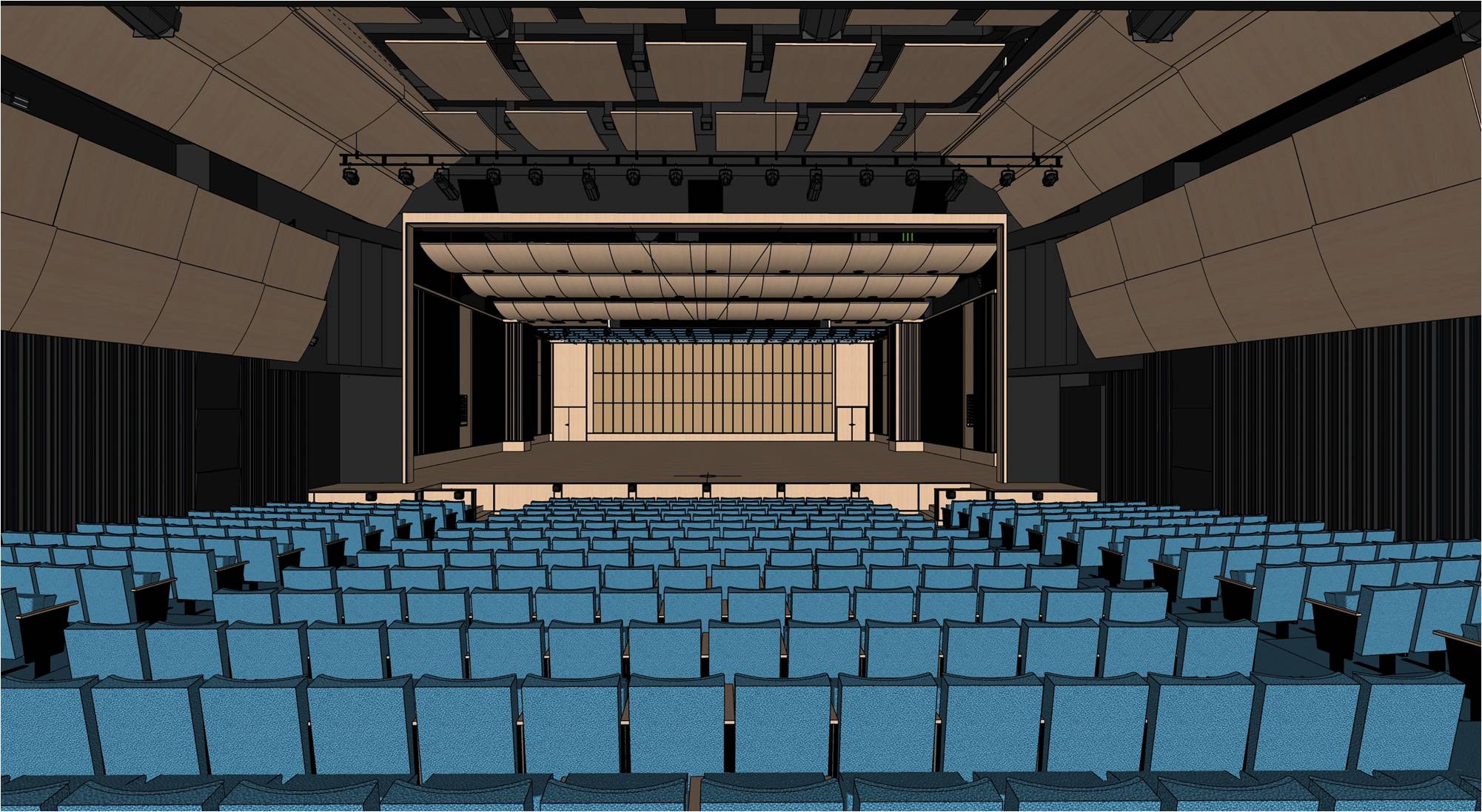 The design and construction of the Performance Hall was complex. It required great technicality and meticulous planning. The design and implementation of the sound-proofing systems needed careful consideration. In addition, we have sought expert advice on how to limit mechanical noise, and the installation of the stage rigging system and AV system.
*Noise Criteria Curves are a measure of the acoustic ambient (background) noise in an indoor environment.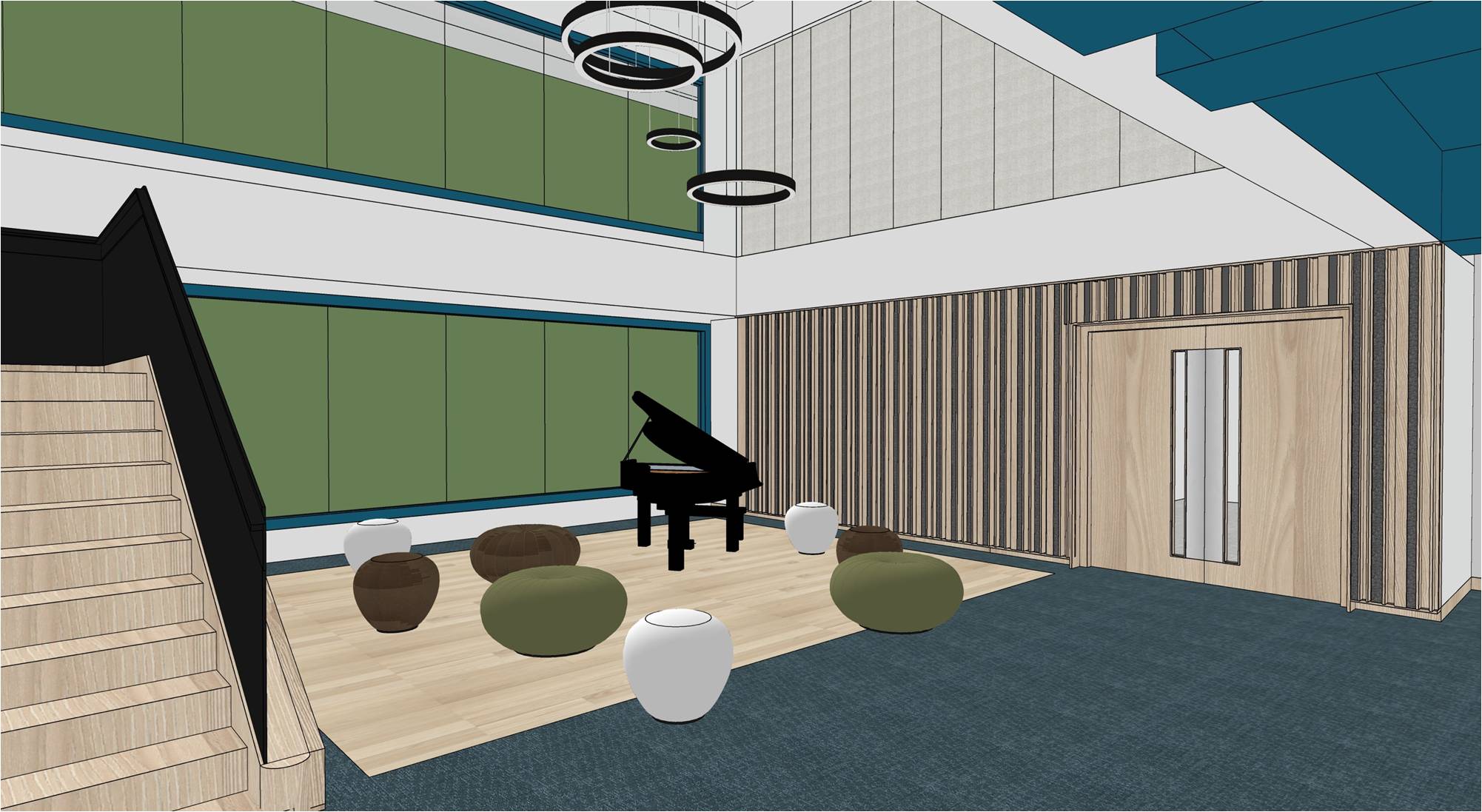 Music Floor
With learning spaces featuring various music genres, the Music Floor concept presents an exciting and significant opportunity to help shape the future of our aspiring students who are keen to get involved with music. Our vision for this music space is to create a diverse, and uniquely cultural precinct, that showcases the music talent of our learner community.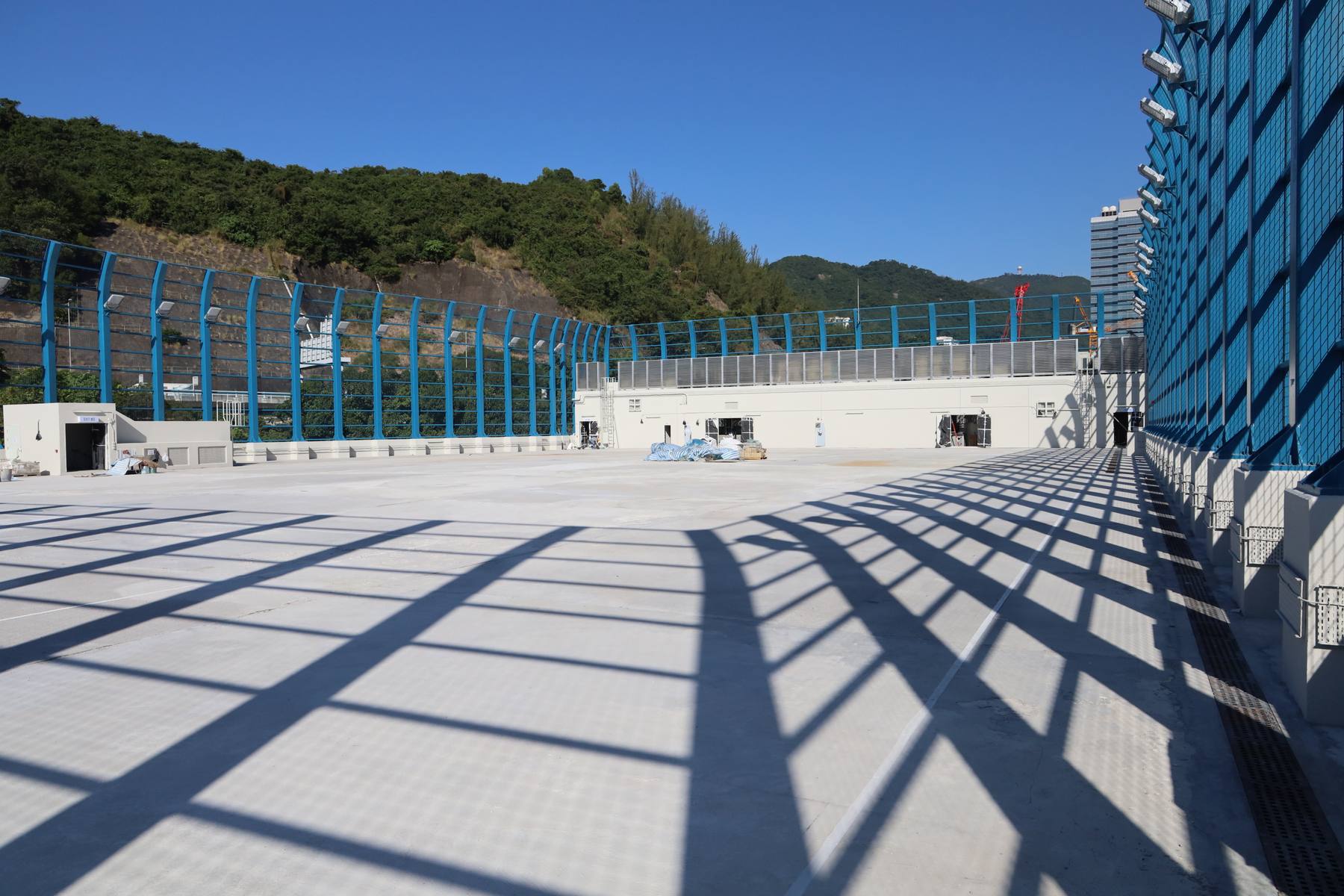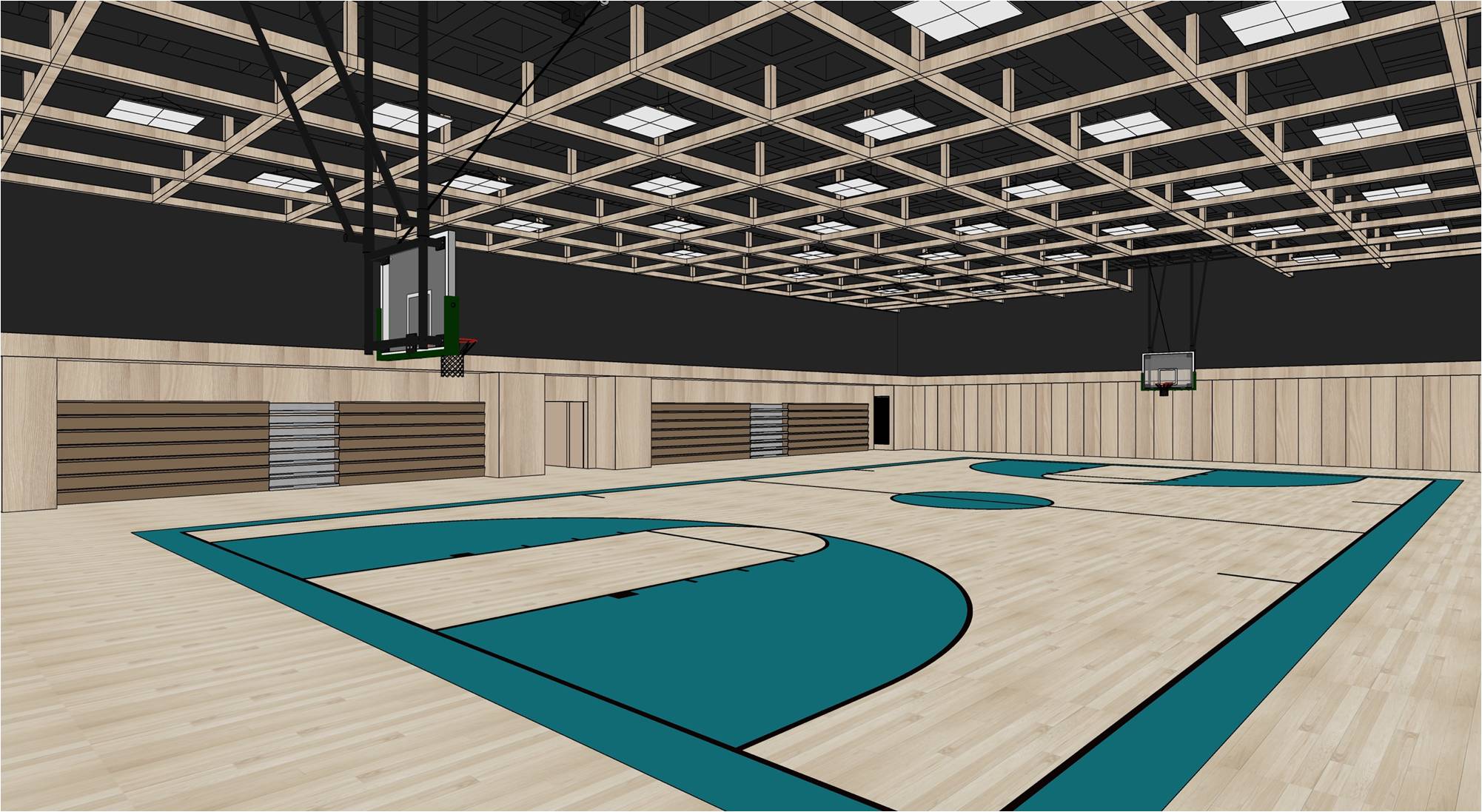 Soccer Pitch, Gymnasium and high performance training facilities
A roof-top 7-a-side soccer pitch that meets FIFA (International Federation of Association Football) standards will be available with artificial turf, offering crucial outdoor sports facilities to nurture children's sporting development.
High performance training space on the 4th Floor provides additional sporting facilities for basketball training, Judo training, ballet classes, etc.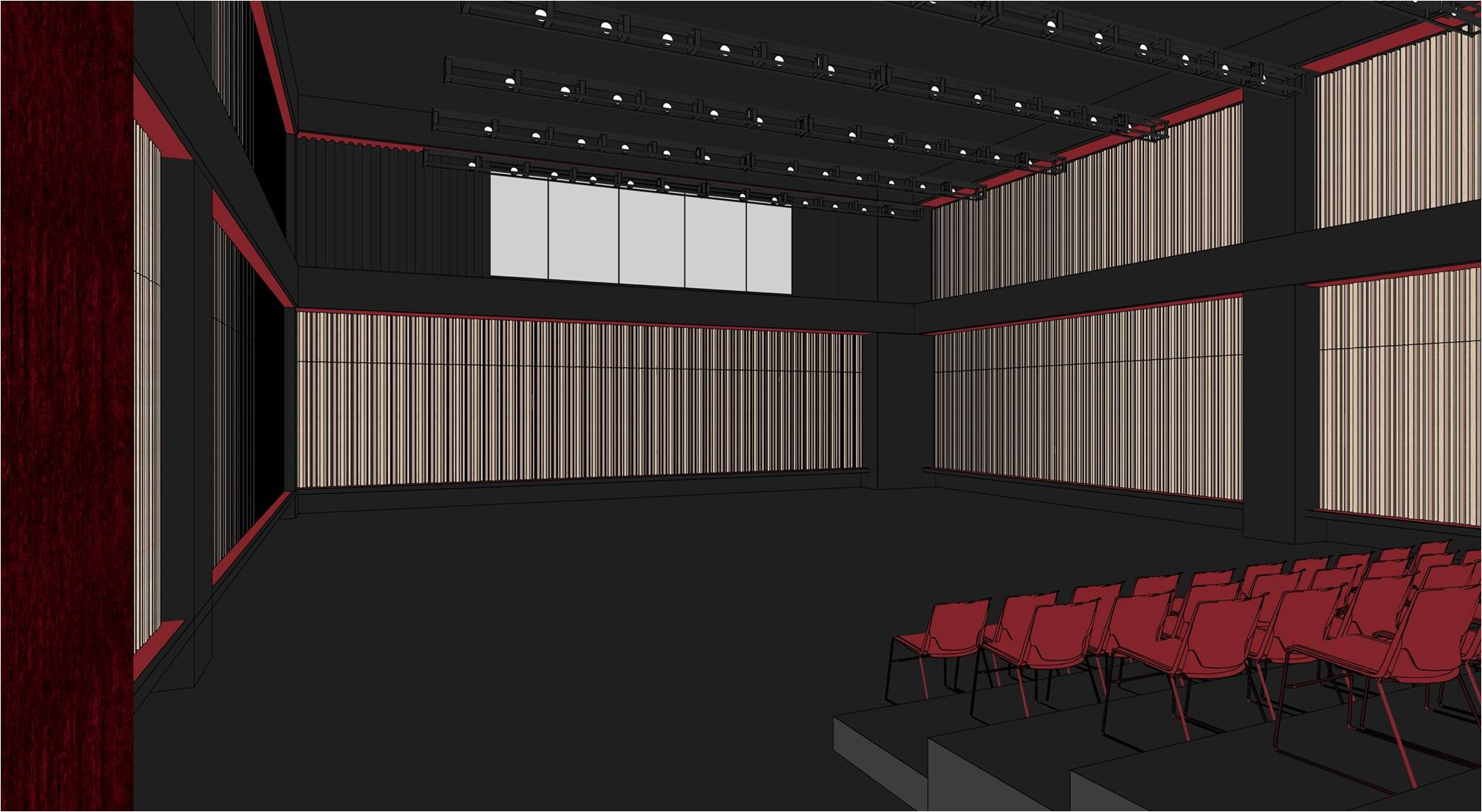 Drama Practice Room / multi-purpose learning space
The Drama Practice Room will provide another creative space for student performers and artists!
This multi-purpose learning space aims to provide unmatched opportunities for CAIS students and local communities in Hong Kong for collaboration and the cultivation of new ideas.
Disclaimer: All images are conceptual or based on current development plans, which are subject to change without notices. The development of Phase II A and B will be subject to funding condition and the school's future plans.