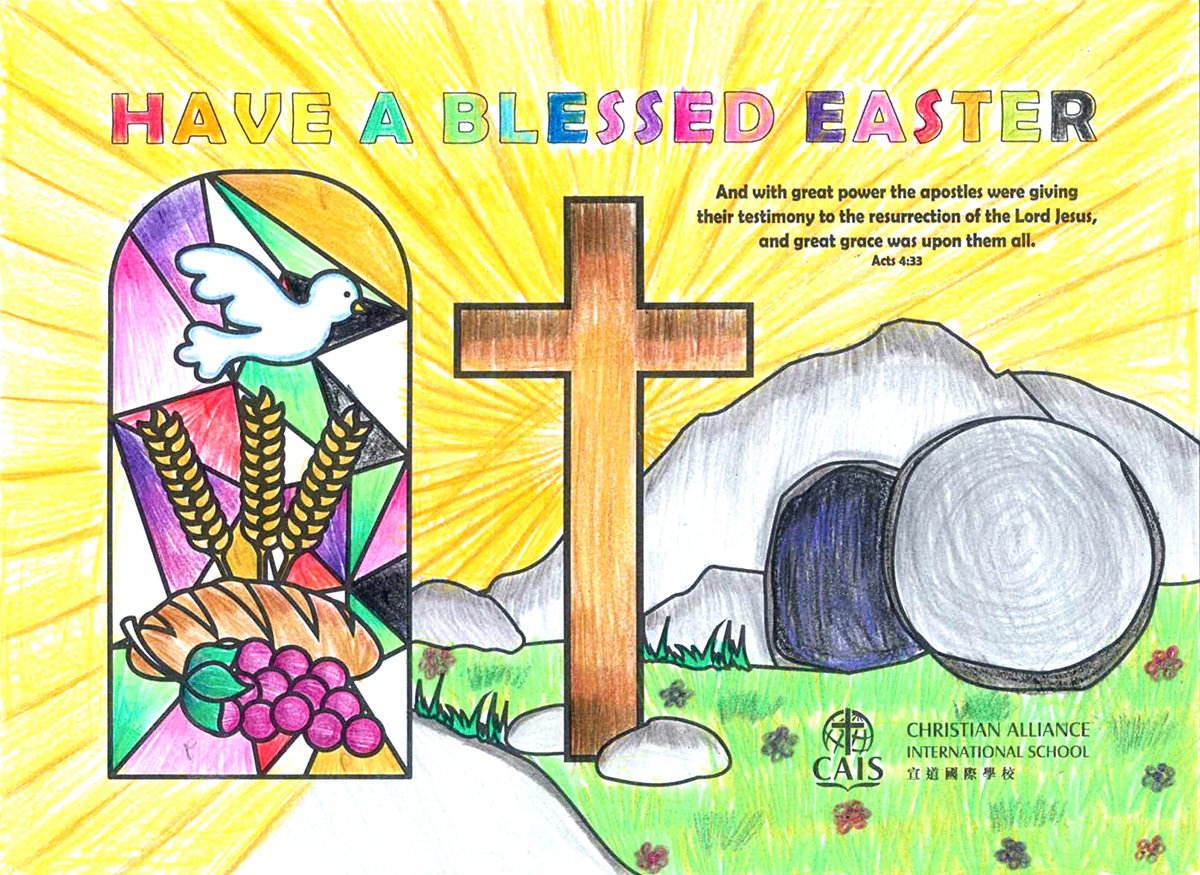 In 'pre-covid' times, many churches would hold two Easter services, one on Good Friday and one on Easter Sunday.  Lord willing, this Easter, we will have opportunity to worship again corporately.
The focus for Good Friday is on the death of Christ, His suffering, and His sacrifice for us, taking the punishment for our sins.  A perfect man, who died in our place to satisfy God's wrath.  That is why we call it Good Friday – good for us, even though our Saviour suffered.  Is not it amazing grace that the Son of God, was willing to sacrifice himself for our benefit, as this is the only way of being made right with God.
The focus of the Easter Sunday service is on the resurrection of Christ, the fact that Jesus conquered death and rose again.  This act is an essential part of the gospel story.   You see, we needed Jesus to rise from the dead.  He had met God's requirement for our sins to be washed away by his death on the cross.  Great!  That meant that people who believed in Jesus as their Saviour could die knowing their sins were forgiven.  But, if Jesus did not rise from the dead, then all we would do is die as forgiven people and that would be the end of the story!
But praise God, it is not the end of the story, the story continues.  Jesus rose from the dead; therefore, we too will rise from the dead – as forgiven people!  Is not that just amazing?  It is vital to understand that Jesus had to be raised from the dead, in order for his sacrifice to be meaningful to us.  As the apostle Paul said, 'If Jesus was not raised from the dead then I am to be pitied the most amongst all men' (1 Cor 15:14)
I would like you to consider the actions of those involved in this Easter event:

Jesus' action in being willing to die as a perfect man to take our place as sinners before a Righteous God.
God's action to accept Jesus' sacrifice and to raise him from the dead.
And now, what about your action?    In Galatians 2:20, we read, 'I have been crucified with Christ and I no longer live but Christ lives in me.  The life I live in the body, I live by faith in the Son of God, who loved me and gave himself for me.'   That is to be our response.  To live for Christ.  To live in a way that shows others we are new people – people who put Christ first, not ourselves, who put others first, not ourselves.
My greatest prayer and hope for the students and CAIS school community, is that we see our personal need for a Saviour, Jesus Christ, and place our trust in Him for our salvation and being made right with a Righteous God.  Maybe this weekend, you and your family might try an online Easter service from one of the churches in Hong Kong to hear what the good news is all about.
Blessings and happy Easter
Richard Vanderpyl
Head of School