Congratulations to the Graduating Class of 2020!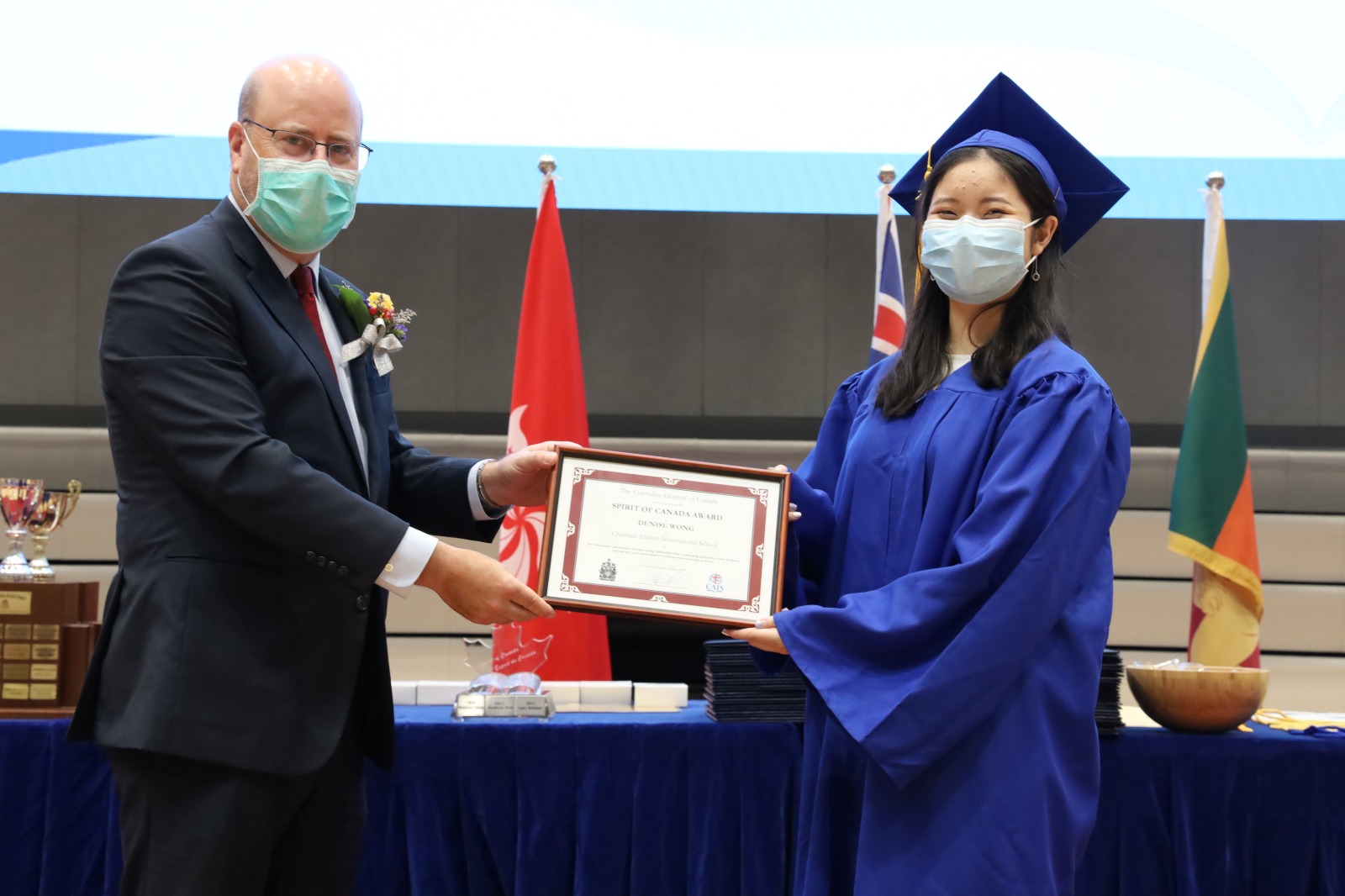 CAIS was delighted to host an awards and graduation ceremony to celebrate the achievements of our Grade 12 students at the Butterfly Valley campus on 27 June 2020.
Despite social distancing, the CAIS community did not withhold the celebratory spirit and positive vibes at the ceremony which was joined by Mr Jeff Nankivell, Consul General of Canada in Hong Kong and Macao, along with CAIS Registered Management Committee (RMC) members, Head of School Mr Richard Vanderpyl, teachers, families of the graduates.
Congratulations to Denise Wong who has received the Spirit of Canada Award – an annual award presented by the Consul General of Canada to a graduating student who has made an outstanding contribution in the service of others within the School, leading by example through a combination of participation, diligence, maturity, respect, and integrity.
The ceremony ended with the traditional throwing of the graduation cap in the air!
CAIS wishes our graduates all the best as they embark on their next adventure!