CAIS Innovates: Digital Literacy Program
The coronavirus pandemic has changed every aspect of our lives and the world has turned to technology to provide solutions and gain new insights to help us fight the virus. But even before the pandemic hit, technology has influenced many facets of life and has successfully diffused across industries. A comprehensive technology education that invites children to be curious and enjoy the process of learning new ideas is pivotal for children of all ages.
The power of technology and innovation is indeed immense and the two areas are often intertwined.
For instance, virtual learning is made possible and becomes the new normal during the pandemic.
The rise of telemedicine is another form of digital transformation, allowing patients to get medical advice through telecommunications technology in a Covid safe way.
Technology innovation is constantly evolving, and as such, the academic programs at CAIS need to adapt to its evolving nature.
Digital Literacy is a new program that CAIS offers to Grades 7-9 students. It aims to equip students to build life skills and resilience. It offers an enabling environment for students, to explore, connect and engage with their community. Students learn to be creative and open-minded to acquire digital skills that are essential for their personal development and to be "future-ready".
The CAIS's Digital Literacy Program is one of the first steps students are taking to experience their "Tech Future" and grasp the opportunity laid open to them by digital technologies.
We invited CAIS teachers Mr Hanani Cha and Mr Chris Siu to talk about the program.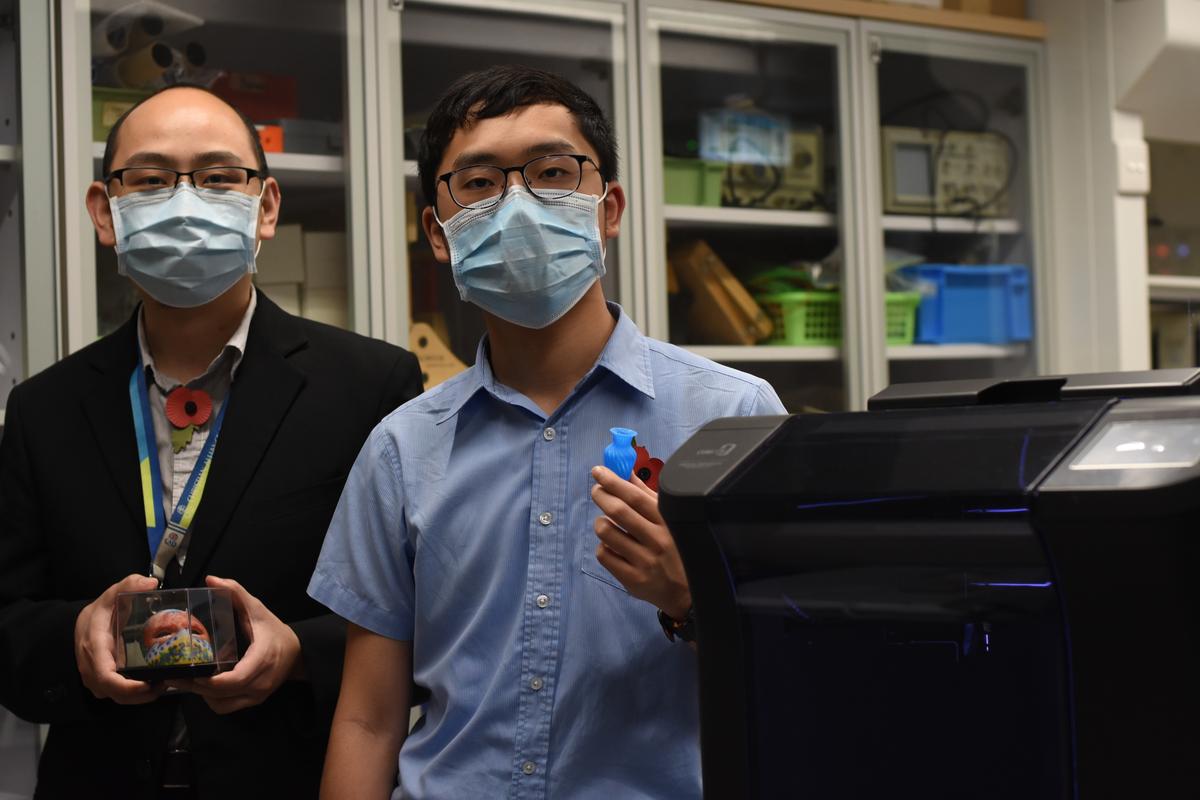 What is Digital Literacy Program?
Digital Literacy program focuses on developing students' 21st century skills such as critical thinking, logical thinking, and collaboration using digital technology.
New equipment and learning tools such as 3D printer and software are introduced alongside a redesigned curriculum to help spark students' interests to explore and develop digital skills.
The student-centered learning approach is another highlight of the program providing ample opportunities to engage in the use of these skills.
Teachers and students keep learning throughout their lives as change is a constant in technology, and keeping up-to-date with technology can help us at home, school and at work.
How did the idea come about?
As a school that's dedicated to preparing students to take on challenges in the future, providing students an education that harnesses digital technology is essential. The Program is not theory based but very practical in terms of application.
Digital skills are as important as academic skills, enabling students to be agile and flexible. This year we have experienced the biggest shift to remote learning and working due to the pandemic. The adaption of new technology has been accelerated at an unprecedented speed.
By embracing digital technology, we are able to accommodate and adapt to changes.
Furthermore, since students are exposed to technology daily, it is important for them to learn how to use the technology ethically and safely.
What are the expectations?
Students are exposed to a curriculum that equips them with transferrable digital skills, as well as problem-solving, creative and communication skills.
The Program covers a wide range of topics such as Digital Citizenship, coding, 3D printing, robotics, and applying digital technology to solve real life problems.
Besides 3D printer, what other learning tools will be used in the Digital Literacy program?
We will be using robotics, Micro:bit (tiny circuit board designed to help kids learn to code and create with technology), Makebox (DIY tech kit), and a variety of software for programming.
What are the benefits of using 3D printing technology in education?
This helps students to learn about 3D environments, spatial intelligence, logical thinking, creative thinking, visualization of ideas, and is applicable as a collaboration across subjects.