Meet CAIS teachers: Sophie Chen and Agnes Fung
Agnes Fung and Sophie Chen are the Chinese Language Team Leads for primary and secondary sections respectively at Christian Alliance International School (CAIS) where it offers the most robust and dynamic learning atmosphere among international schools in Hong Kong.
With large social gatherings and overseas travel still off the cards, the two Chinese Language educators show us how they are using language to bring our community together, while staying apart.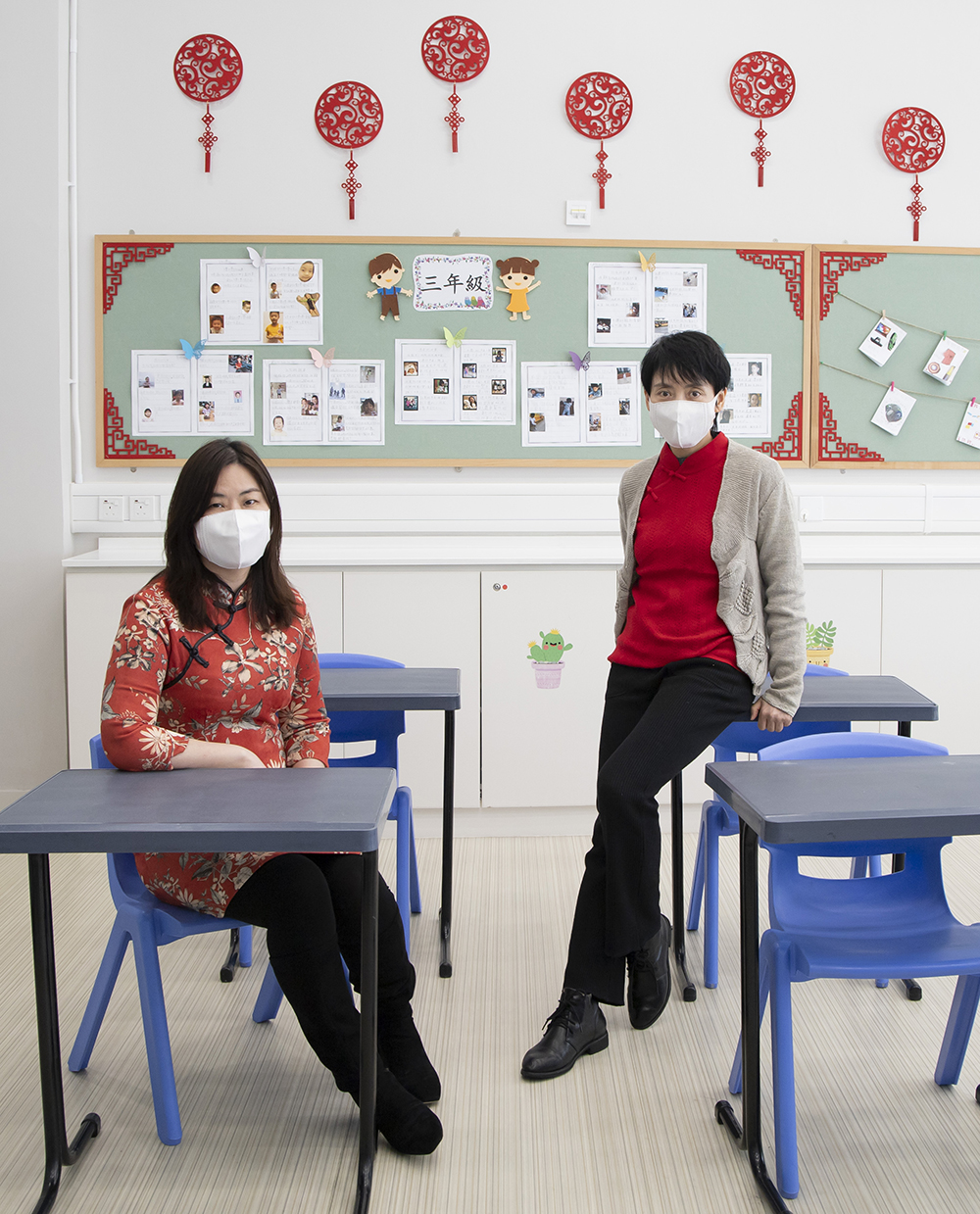 What are some of the biggest challenges to help non-Chinese speakers pick up Chinese Language?
Helping students build and maintain momentum in learning and cultivating a language-rich learning environment are among some of the biggest challenges for us. Conversation practice beyond the classroom is essential for making language learning successful.
Yet our environment here in Hong Kong might have placed limitations to keep students motivated and speak the language in everyday life. Looking at learning from our perspective as teachers, it's important for teachers and students to find common ground on language learning. By creating and designing bespoke courses and learning tools, e.g. online interactive teaching games, digital audio books, board games, etc., both native and non-Chinese speakers are engaged and empowered by the joy of learning a second language.
How do you structure the lessons and develop initiatives to deepen students' cultural awareness?
There are no shortcuts to sparking students' curiosity in learning and appreciating Chinese culture and language. Instead of spoon-feeding students, we encourage students to form habits and make language learning a part of their everyday life. In addition to school events including Chinese New Year Fun Fair – a flagship event at CAIS inviting students to celebrate the Chinese tradition – students are also invited to get involved in producing videos to engage with their peers to learn more about Chinese festivities and traditions. On the international level, students participated in cultural exchange tours to Beijing, Shanghai, Taiwan and Singapore where they gained new perspectives on Asian culture. Christian values are often instilled in our learning process which fosters community building.
Why learning a second language is important for children's growth?
Being bilingual (or even multilingual) is vital as it gives individuals a distinctive edge in an increasingly globalised world. Language skills enable students to communicate effectively which open doors to grow and develop personally and professionally, offering them an academic advantage and improving their career prospects.
What challenges did our learning community overcome during online lessons?
Trying to engage students over a virtual classroom is certainly the biggest challenge we faced head on since the very first day of virtual learning. While distanced learning presented its own challenges, it did not compromise the opportunity for students to keep learning.
Cultivating a deeper connection with students help them learn better and is still doable during online lessons. We are always looking for ways to create conversations and bond with students. The partnership between teacher and parent is another area that we are keen to explore and enhance for a better online learning experience.
What successes did you have?
Having seen students enjoying online and face-to-face classes in the past year, and smiling in classes under their masks are some of the things that meant a lot to us. Our Chinese Language team has become bigger, more sophisticated in terms of teaching strategies, lesson plans and student engagement initiatives. Cultural elements have been integrated into the learning process to make students feel motivated, which can lead to success outside the classroom.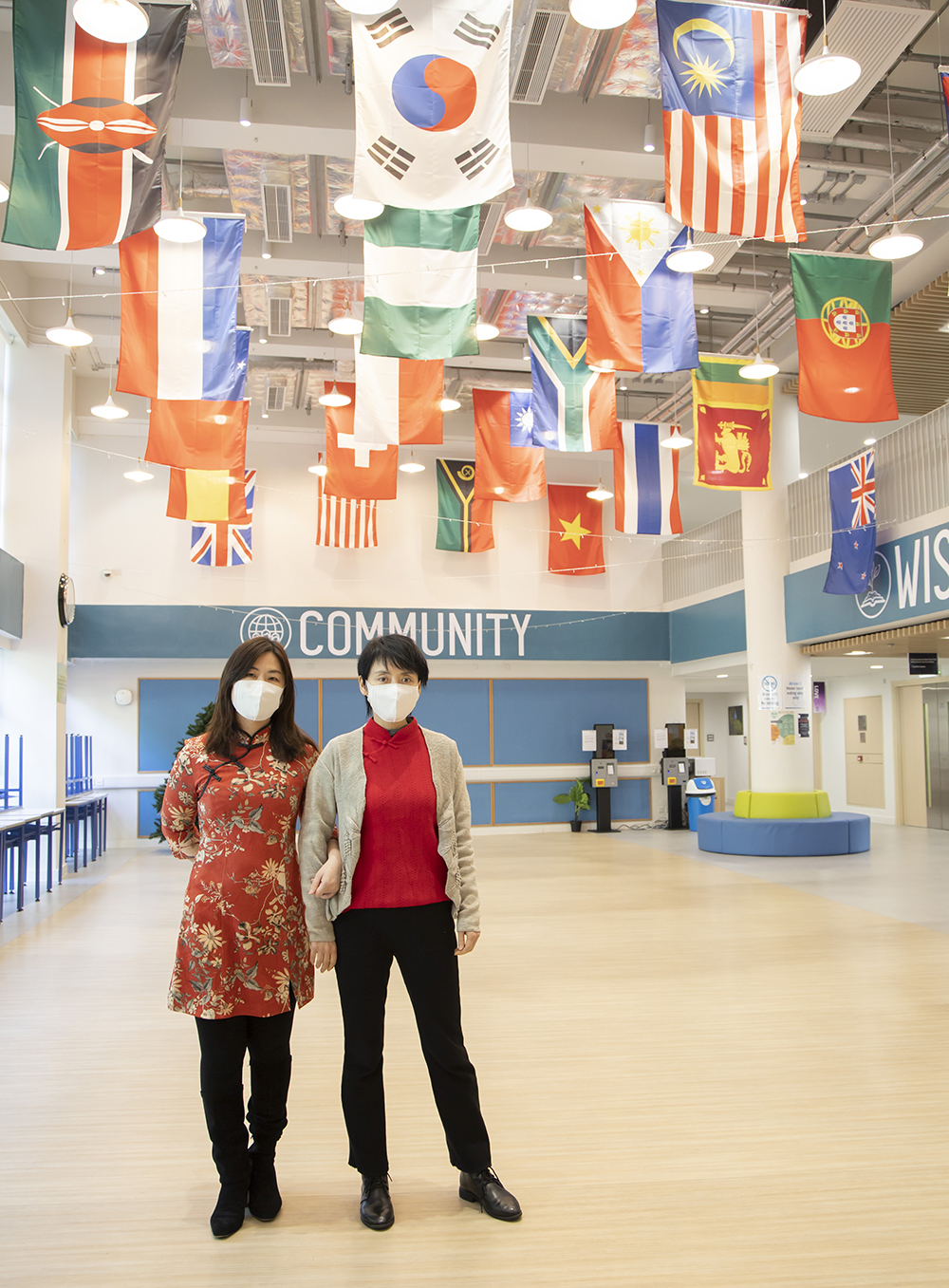 What did our students and teachers experience in 2020 that you want them to keep on experiencing in 2021?
Teachers and students in every school were under massive pressure in 2020 because of the fluid and volatile situation, but we remained positive to find solutions and make adjustments during the process. Some of the moments that we would like to experience again this year includes:
Being flexible – teachers were quick on their feet to get creative to remove barriers and make learning possible, either online or offline

Being self-disciplined – both teachers and students worked hard to progress despite a relatively less structured learning timetable

Being humble – we all learn to respect our planet and think about how our actions affect the environment.

Do you have a favourite Chinese folk tale that you would recommend to all students?
There's a Chinese folk tale which talks about the importance of habits. The story goes like this: A teenager lives in a house with a pit. He likes to wander around his house while studying but often got tripped over the pit. Initially he felt annoyed but later got used to it. One day, the teenager's father fixed the pit and what caught the teenager by surprise was the way he got used to not walking on a ground that is perfectly flat, and without a pit!
We understand that habit is second nature. Forming good habits and making them stick are important to students (and everyone)! In the end, we count on the partnership between parent and teacher and student to make this happen!